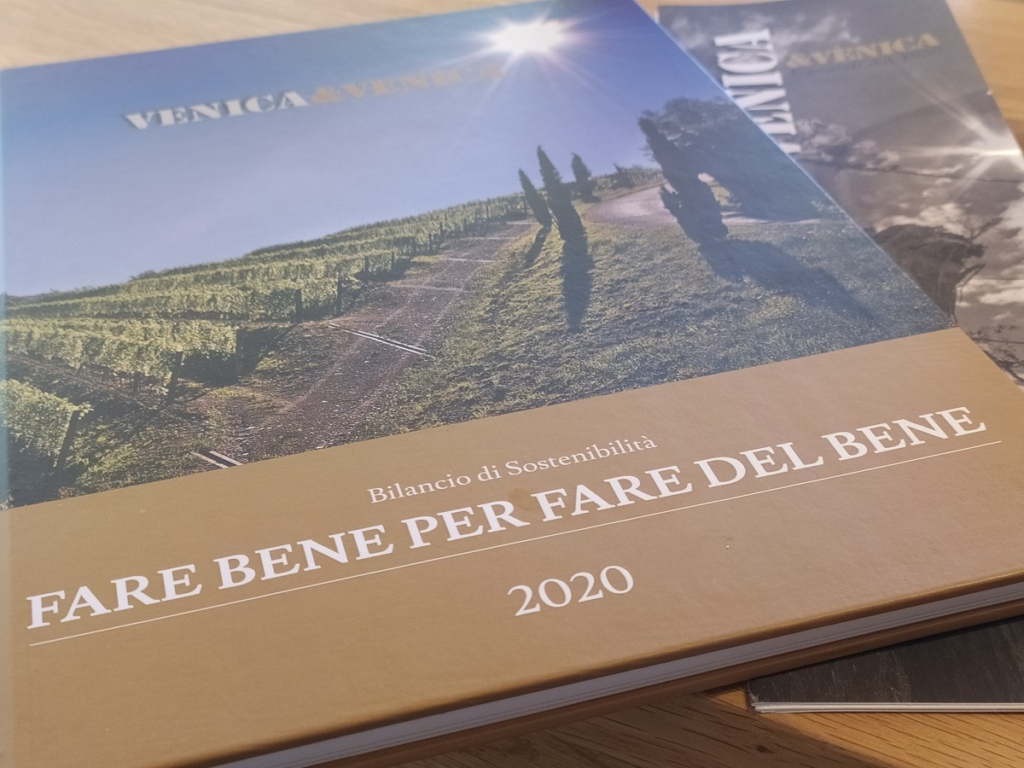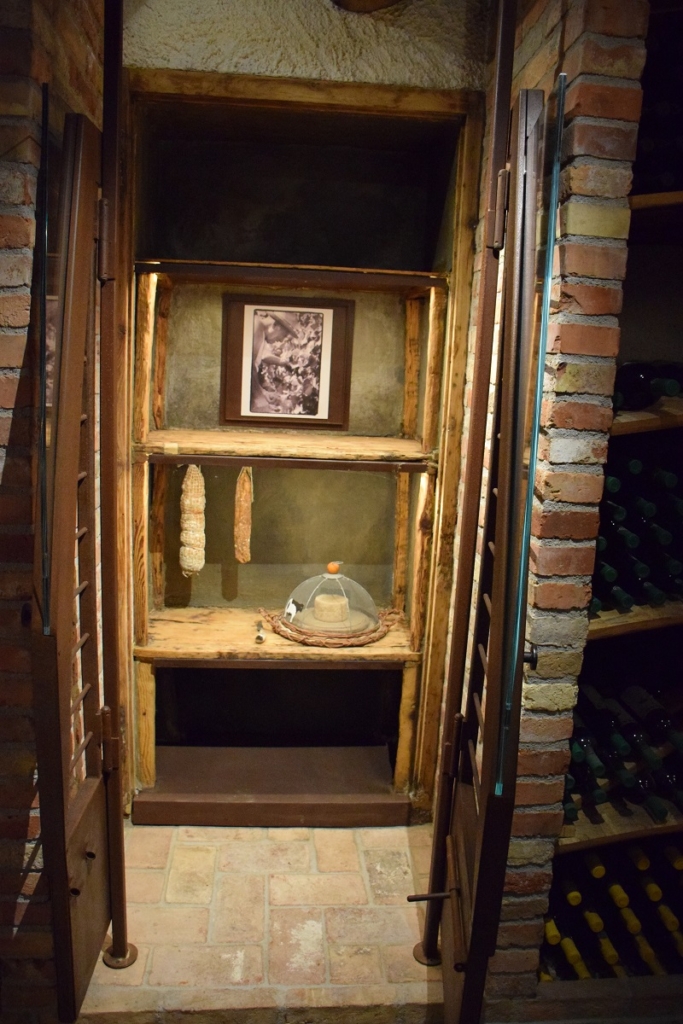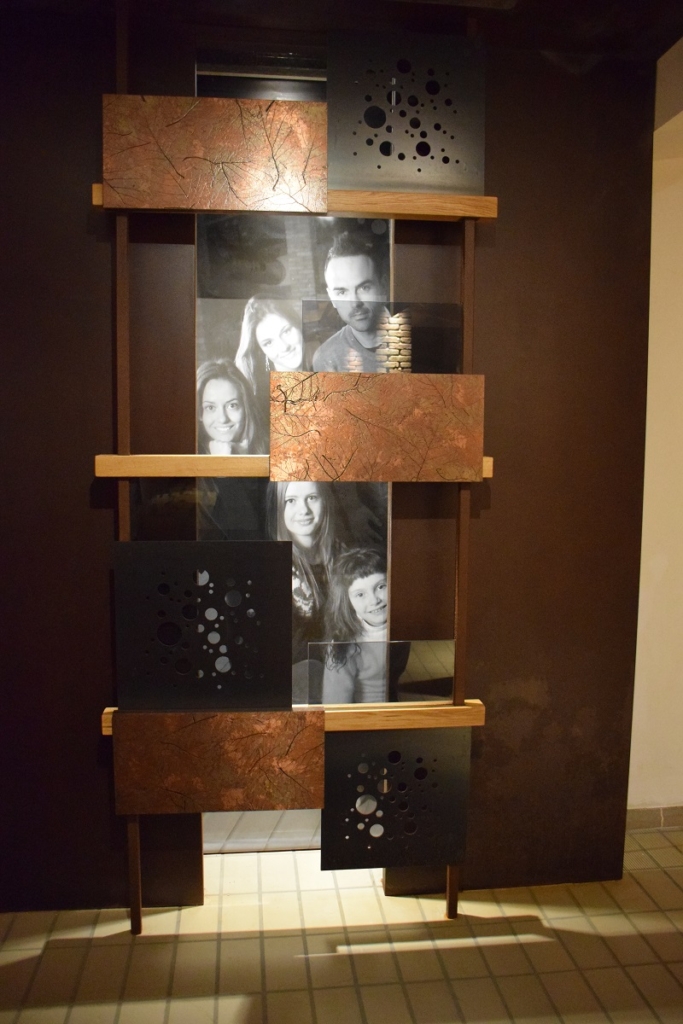 Mentre Giorgio accudisce la cantina, donando alle uve i giusti ingredienti per trasformarle in vini pregiati, e mentre Gianni (direttore d'orchestra a coordinare i ruoli di tutti i componenti della famiglia per una perfetta sinfonia d'intenti e risultati) accarezza col sorriso le viti, per far crescere meglio i suoi grappoli, Ornella è l'anima dell'accoglienza e della comunicazione. Una vera musa del racconto, con la voglia e l'impegno di portare al mondo l'emozione di generazioni di vite trascorse tra le viti, di donare agli altri la bellezza di cui il Collio sa riempire i cuori.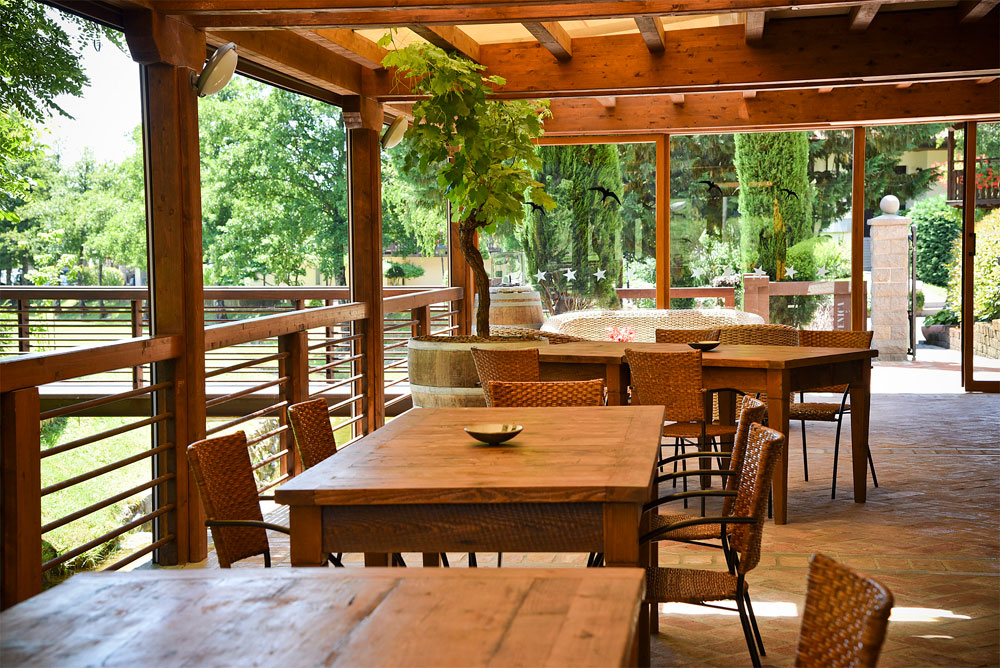 Venica and the Pinot Bianco Network in Collio.
A mission and vocation, that of introducing the world to a peculiar territory such as Collio, which could not fail to merge and combine with the project of that network desired by Marco Felluga: the Rete del Pinot Bianco nel Collio.
And it is precisely to one of the network's stories that this journey of discovery of the Venica family is intertwined. For while the Pinot Bianco harvest was transformed into a messenger film of the values and mission of the seven families, Ornella gave Serena a bunch of grapes.
A bunch of Pinot Bianco that opens that door to the future in the winery and makes Serena look out to welcome us, guardian of the family history, leading us by the hand towards a generational transition that walks, once again, on the path of vines and identity.
The fourth generation as told by Serena Venica.
If Venica&Venica are the two brothers Gianni and Giorgio, the fourth generation sees and will see their five children as protagonists. Marta is already following in the footsteps of cellar master and agronomist Giorgio; Giampaolo, Gianni's son, has been in charge of communication and development in the USA and the rest of the world for years; and then there is Serena, at management control and events support Italy and Switzerland.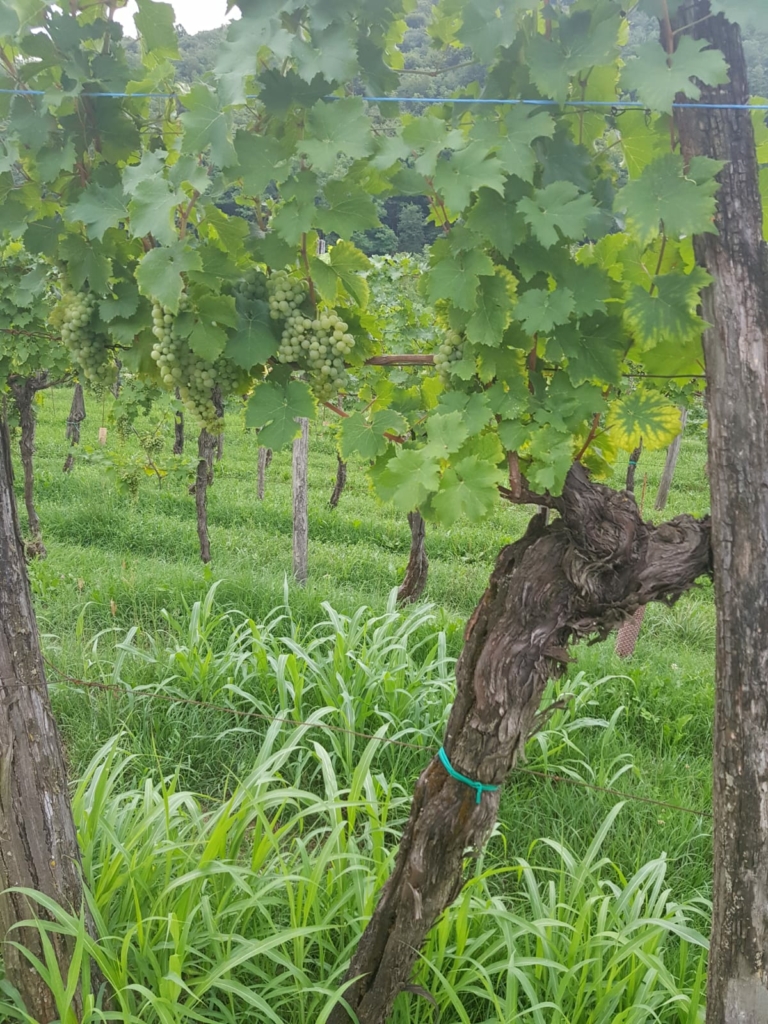 Serena did not manage to throw that bunch of Pinot Blanc into a harvest basket, as everyone told her to do. She gently placed it, under the proud gaze of her father and mother, in a red bucket next to other bunches of grapes.
'Throwing the grapes away seemed to me like throwing something away,' she recounts, 'I wanted to lay the bunch down, to give it the proper attention, to give that grape the love it deserves. Pinot Bianco is a grape variety that my mother always told me about with such passion and it has entered me. But in truth it is the same for all grape varieties and for everything that is part of being a winegrower. I am the fourth generation and I feel responsible: the grape, being a winegrower, is not a game, it is our family, it is our history'.
Strong values those that this delicately posed bunch expresses, while in a heartfelt and deep smile Serena dissolves words of loving pride: 'Alongside the sense of responsibility there is also a strong pride. Every day I feel that I am in the right place, doing what I love to do. I think I am very lucky and I love this land!'.
A Collio that Serena describes as unexpected ('whoever comes here for the first time is astounded!'), multifaceted ('everyone here finds their own identity linked to the corner of Collio where they live and so no producer is the same as another, because Collio has many souls, every corner has unique and peculiar characteristics') and uncontaminated ('it is an almost virgin territory, here tourism is very delicate and respectful and what people take away is the sense of identity of those who have always lived here').
And it is storytelling that returns as the protagonist, because
"Mum tells many stories and she taught me that in our work it is fundamental. They are the stories of ours and of the other families who have lived here for generations. They are the stories that allow people to get to know and appreciate our territory, because the winemaking families hand down the stories through their wines… I have always heard the story of our family and today it is natural for me to do so in my turn, also and above all when I have one of our wines tasted'.
But here comes out, alongside the narrative soul of his mother, also the creative soul of dad Gianni.
After all, sometimes children are a perfect blend of their parents' characters and know how to embrace the best. So, when we ask Serena to accompany us to sip a glass of Pinot Bianco, she describes it as a woman with very long legs, shapely but refined, delicate; a wine with a feminine expression that would have as a worthy and perfect spouse a thin glass with an elongated stem… And to envelop wine and glass infinite perfumed shades of green, the many tones of the territory in which Pinot Bianco matures, grows and is transformed.
In short, elegance and personality in a wine that gives Serena the opportunity to give voice, again and again, to the hard core of the Venica family history: love for Collio. A love that has become a philosophy of life and is allowing, once again, a harmonious generational transition.